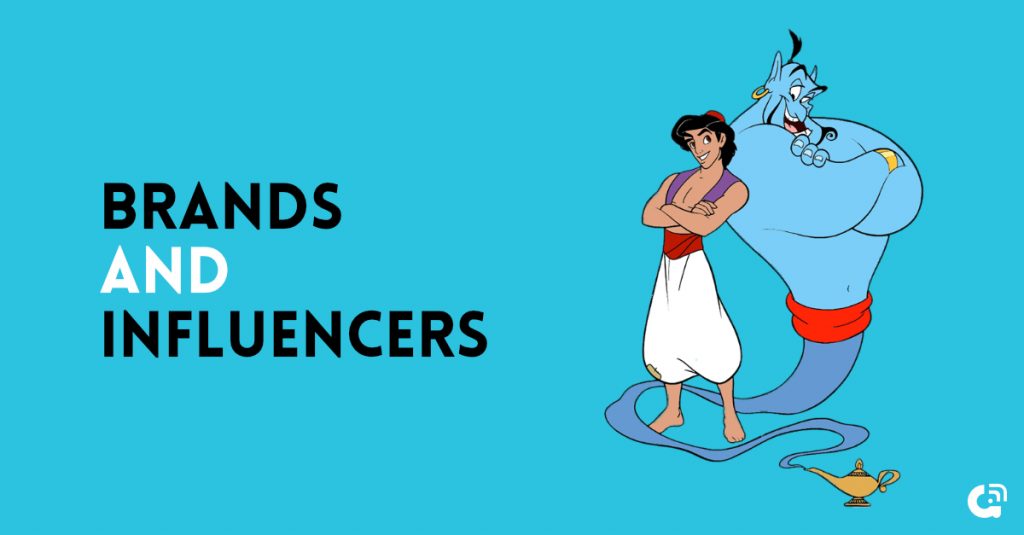 Every economy today is about acquisition and retention. The same is the case with brands and influencers. Intelligent brand managers will tell you that one-off influencer campaigns don't benefit anybody. They simply create more work for both parties. Yet, there are several brands today that flirt with a myriad of influencers, rather than spending time, effort, energy and resources in identifying and cultivating a strong set of influencers who can truly be their brand ambassadors.
Also, these savvy brand managers will agree that having a wide selection of influencers on their relationship roster is a good thing, because not every influencer will be able to reach every single segment of their target audience. So to ensure full coverage, they will need more than one influencer. Consider this similar to buying inventory on television, where the basic metrics are reach and frequency. And once you have made your selection you have to build strong relationships with all of them
To make our case, let us explore some of the (obvious) benefits of a long-term approach
The stronger an influencer's relationship is with a brand, the more committed and invested they will be in campaign results. When influencers love your products and love working with you, it will shine through in their work.

When you have a relationship with an influencer, you save an immense amount of time in launching a campaign. You save time on:

Not spending time to identify a new one.
Negotiating pricing and contracts
Briefing the influencer on campaign objectives (well, you don't have to start with the basics)

When brands work with the same set of influencers, they come across as more authentic. Fans and followers of the influencers who end up consuming the content tend to connect more intimately with the brand, when they see stability and continuity.

Influencers who have long-term relationships with brands, focus better on the content and deployment,

When an influencer has a true relationship with a brand it shines through in the quality of their work. Fans and followers can see that their idol truly loves the brand and is not trying to just sell them the next shiny thing.

I

nfluencers know that if they build a relationship with a brand, they can expect to get a lot more work from that source in the future. So they invest more in the content.
So having made the case for a strong relationship between brands and influencers, let us explore why this is so difficult for brands and influencers to do. In this age of information, you would be surprised how little data really exists on influencers. Brands usually find themselves well-short on reliable, relevant and robust data to make informed decisions on choice of influencers to partner with. The conventional currencies of reach and engagement are outdated. Brands want to know if the fans and followers of the influencer are truly relevant as an audience. They want to know if the fans are engaging positively with the influencer's content. And they need this in an efficient and meaningful way. 
If we get further into the details of why this data is so hard to access, three fundamental reasons emerge.
Investments in a tech platform: The influencer marketing industry still garners a very tiny share of the digital advertising pie. And this keeps investors away from putting their money into building a solid tech platform. And not having the tech continues to hold back the industry from scaling up. Sort of a cyclic problem. And we are breaking that cycle. More on this later.

Width and Depth of data: Platforms that are successful in the West, do not have hyper-local presence in Asian markets, and that means their data on influencers is restricted to just the top 200 – 300 influencers in a market, most of who are celebrity or macro influencers. And everyone knows that engagement rates of such influencers are usually quite low, and that itself keeps brands away from exploring this space

Access to influencers: Unlike first-generation and second-generation media, which is centralised and institutional, third generation media, aka influencers are hugely fragmented. So reaching out to the right influencer is often a challenging proposition. Brands have to go through multiple layers to access the influencers they want to partner with, and this ends up escalating the cost of engagement as well as the time taken to reach an agreement.
On the other hand, influencers do not know who to approach on the brand side and are limited to the network they have or in some cases the agency they are contracted with.
So The Central Question Emerges - How Can Brands And Influencers Build Long-Term Relationships?
Search, Identify and Select the Right Influencers
There is an ancient quote – If you have an hour to cut a tree, spend 50 minutes of the hour to sharpen your axe. 
This is probably the most important step in the process of building a relationship with an influencer. Work with a platform that has the right tools, width & depth of data and a strong hyperlocal presence to identify the influencers. And you might be surprised by the results. It isn't always the ones with the largest follower base, or highest engagement rates that will be suitable for your brand. What works for your competitor may not work for you. Our platform engine churns through a database of over 10,000 influencers, across 5 different social media platforms, goes into the depth of data to analyse posts, study engagement using a proprietary algorithm to come up with a unique score for each influencer and a recommendation list. All the brand needs to do is then take their pick from the most highly recommended ones. Lee Odden at Toprank Marketing says "When planned and implemented effectively, B2B influencer marketing programs build trust and confidence for buyers, influencers and the brand."
What Makes The Influencer Tick?
There is sufficient evidence to show that influencers work best when they are given the space to think creatively. They like to work on projects that they can identify with. They want to work on projects which will appeal to their fanbase. They want it to be fun and simple. They want to get paid well, and also receive non-monetary rewards. They should genuinely like your brand. 
After you get the list of recommended influencers, you have to put in the time to know your potential influencer partner really well. "Regardless of which team at a brand engages with influencers, relationship and trust building should be a top priority" says Konstanze Alex at Cisco Systems. And this is where having a strong local presence and connection helps. 
Treat Them As Equals, Get To Know Them As A Person
"Start with empathy. Continue with utility. Improve with analysis. Optimize with love," says Ann Handley of MarketingProfs. 
Remember, influencers are people first and then entrepreneurs . They don't want to be told what to do. They are your partners. Treat them with respect and as an equal. They know what they are doing and they know what will best work for their audience. Listen to them and co-create. Do not simply shove briefs and expect them to deliver. This is not like running an advertisement approved by your Brand Manager on a television network or buying digital display space on Facebook. 
Take time to know the influencer as a person. If you select 10 influencers to partner with, each of these 10 are different individuals and have their own unique qualities that you can benefit from as a brand. 
Trust The Technology And Process. Persevere.
Now you have spent the time and energy in identifying the influencer and you have given them the brief. Now you have to trust the technology and the process. Sure, digital is all about speed, but some things like consumer behaviour take time to develop or change. Perseverance is the key to long term success. If you are impatient and make changes to the influencer selection or the campaign execution, you will not see the results you are expecting. 
Allow The Influencer To Experience Your Brand
Your influencer should also be a genuine and loyal consumer of your brand. And the best way to get them on board is to allow them to experience your brand. Spend time with the influencer in answering all their questions, give them full access to the product / service range. Let them immerse themselves in the brand experience. Be open to criticism and feedback. Once the influencer has truly bought into your brand, it will shine through in the quality of their work.
They May Take Our Lives, But They Will Never Take Our Freedom
Do not put fetters on the influencer. They are by nature free spirits. Tying them down with exclusivity and non-competes will only kill their creativity. It is important to safeguard your interests as a brand but only as much as is really needed. There are several examples of how relationships between brands and influencers have gone sour. And in almost all cases, it is because creative freedom was being suppressed. Don't do it.
When there is money on the table there is serious intent on both sides. So play it fair and pay a fair price for the work done by the influencer. There are examples of brands refusing to pay an influencer because a particular campaign did not deliver the expected results. Could you do that with digital display advertising? Could you do that at a local restaurant? 
Instead, in such cases get into a respectful dialogue on how recompense can be made. And if you have the relationship the influencer will come up with ideas to make up for the gaps. 
What Gets Measured, Gets Done
And finally, make sure you are defining goals you would like to achieve and measure along the way. And do this TOGETHER. You can also tell the value of an influencer based on their willingness to look at this.