How Coffee Brands Globally Are Using Influencer Marketing To Achieve Marketing Success?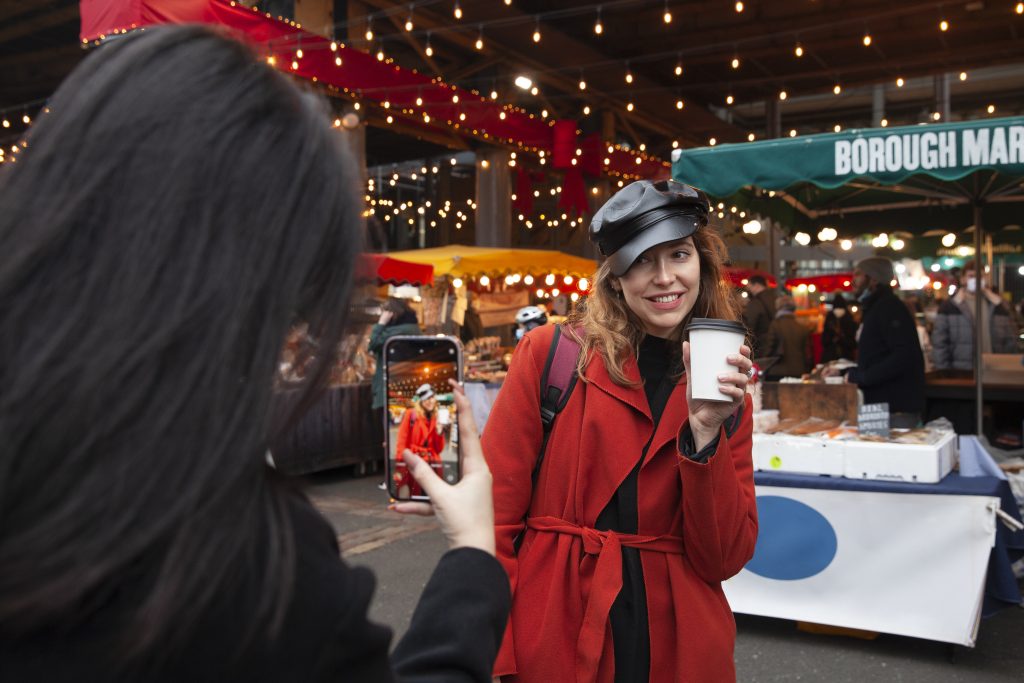 Frappuccino dominating selfies on Instagram, vlogs about pumpkin spiced lattes, and weblog posts as "Review of Starbucks' Orange/Mango Blend" — Starbucks fills social media like its paper cups.
When interviewing so-called "influencers" about why they post the maritime logo of the mermaid so often, it appears that the logo is an identity marker of coolness for teenage and twenty-something girls. According to the people behind the Dutch Starbucks Facebook account, lifestyle journalists as young as twelve contribute to Starbucks's brand publishing (also known as content marketing).
Starbucks' main target audience is men and women aged 25–40.  The company's target audience has been described as middle to high-income earners or affluent. Every affluent individual who enjoys treating themselves with premium quality coffee would go for Starbucks. These are regular customers, black-coffee purists who don't mind the cost.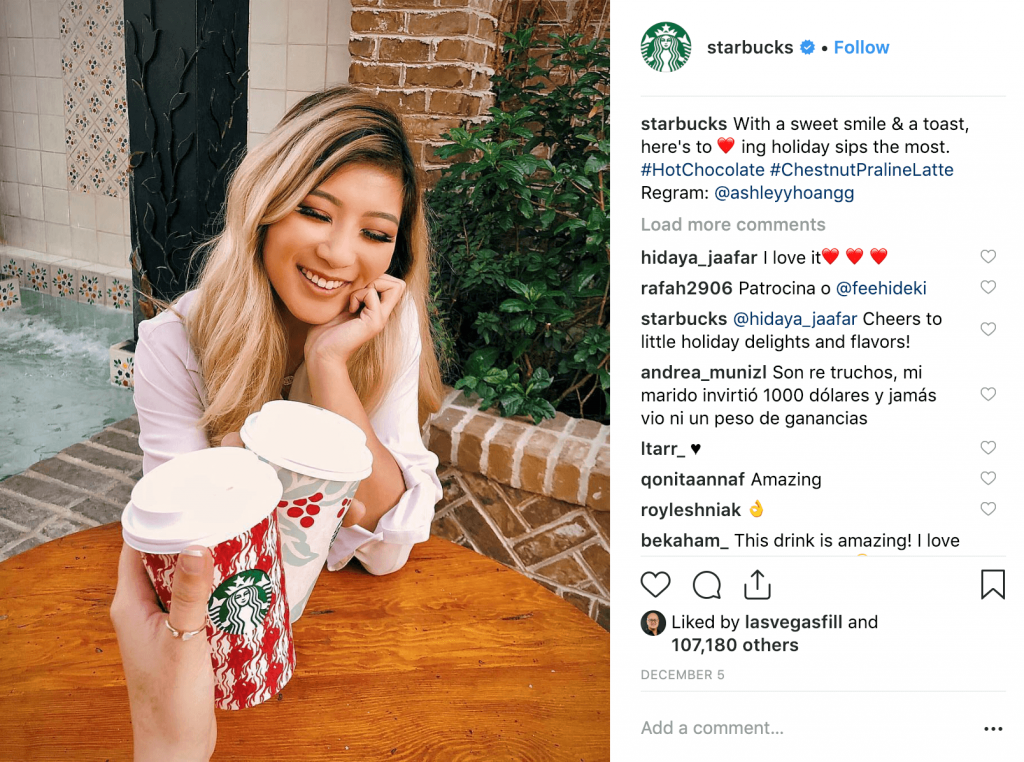 Starbucks uses social media as a customer service tool with a broad range of online influencers on social media and digital platforms. Starbucks identifies online influencers and forms an Always On relationship. Starbucks, therefore, engages the online influencers in creating marketing content that's more appealing to target consumers. Online influencers also know their followers well, what they want, and what they connect with. Therefore, they create marketing content that is best suited for them so they can convince consumers to purchase Starbucks' brands. Having the online influencers develop the marketing content emphasizes the emotional connection, influencing them to purchase Starbucks' products. The corporation then identifies and shares the topics to be conveyed to its target group. Once the online influencers have Starbucks' content, they act as Starbucks' brand advocates and reach the consumers through their blogs and other social media platforms where Starbucks might lack presence. These online influencers have a stronger marketing strategy to create awareness of Starbucks' brands with a broad range of social networks for spreading content.
Starbucks also uses online influencers as a channel for executing advertisements and to reach customers "sweet spots" through Facebook, Twitter, and blogs. This is amplified by channeling advertisements through online influencers on social media and digital platforms. Working in the other direction, these online influencers are also conduits for feedback from consumers. Online influencers acting as Starbucks' brand ambassadors actively engage with consumers via their social networks and obtain feedback on Starbucks' products and services.  With the help of online influencers, the company focuses their marketing efforts to shape customers' virtual experiences and drive additional traffic to their traditional brick and mortar coffee stores. In other words, Starbucks relies on the understanding of online influencers to increase its virtual and real peer group.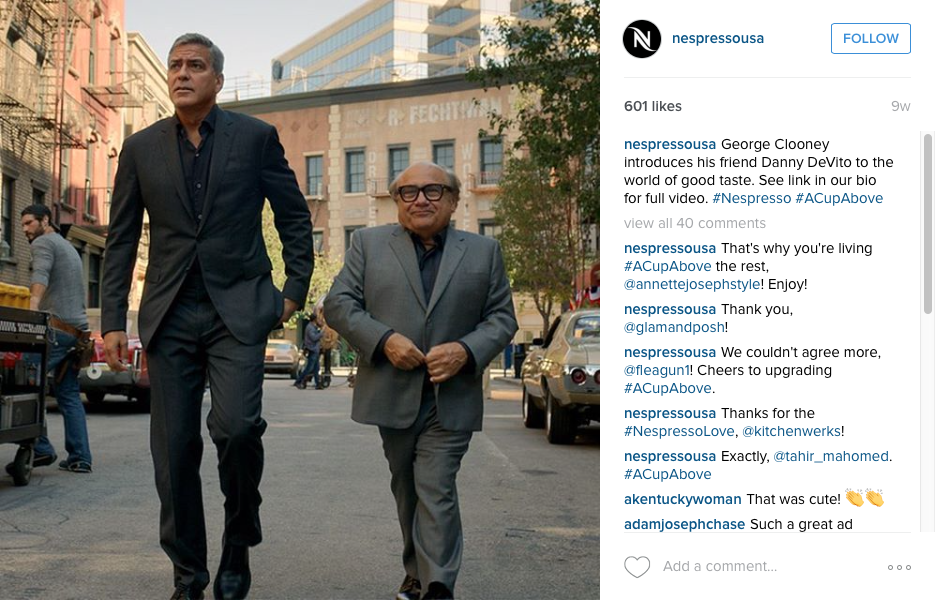 Nespresso recently launched their Instagram influencer marketing campaign to make their product line known to a younger generation of coffee drinkers. Nespresso's online push with popular social media app Instagram is intended to amplify the brand's reputation and increase engagement with millennial consumers while still maintaining its high-end appeal.
Nespresso's recent Instagram marketing campaign is part of a much larger trend. Major brands like Nespresso have begun to realize how online influencers can supplement, or in some cases supersede traditional partnerships with mainstream celebrities. As demonstrated by Variety's yearly study, top social media influencers overwhelmingly resonate better with many of today's consumer audiences.  As we have discussed in the past, among Millennials—an age group that is quickly growing its buying power—social media stars often wield more clout than their traditional media counterparts. It is clear that social media marketing is becoming more and more central to any brand's attempt to enter popular consciousness. According to Adweek, marketers spend 500% more on Millennials than any other demographic combined. Millennials have been outspoken when it comes to advertising: more stories, less ads. Marketing with Instagram influencers and other social media influencers provides brands and these audiences a succinct way to reach, resonate, and engage with millions.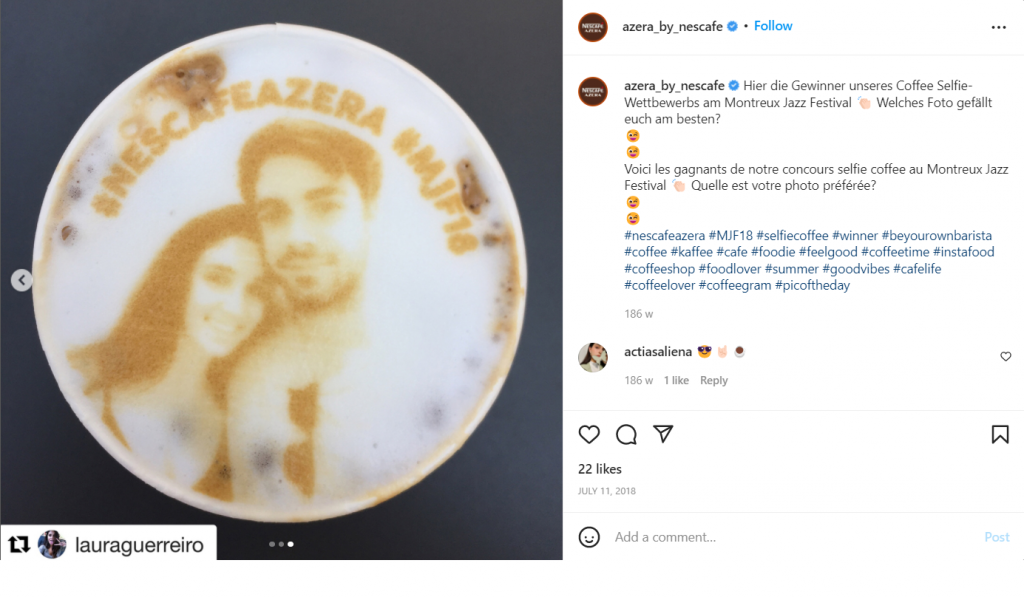 Nescafé needed help launching their latest line of coffee, AZERA Intenso Espresso in the Swiss market. In order to increase overall brand awareness, engage audiences, and boost sales, the coffee giant would have to overcome a saturated market and win over audience members who may view the brand as too "commercial" or one-dimensional. To build their notoriety, Nescafé decided to target young men and women living in Switzerland that are interested in coffee, food, lifestyle, and fashion.
In order to popularize their new product, Nescafe partnered with 10 prominent Swiss food/lifestyle influencers for two distinct campaigns: one in-person event (a barista workshop) and one classic- style sampling campaign. These partnerships included the right for Nescafé to re-use the created material for future PR purposes. To create a "teaser" feel for the release of the product, Influencers were encouraged to use the intimate format of Instagram Stories during the exclusive workshops. Influencers would also produce original recipes using the coffee to highlight its uses while hosting giveaways to maximize audience engagement.
We at BeTagged believe that the growth of Coffee brands will come from Millennials and Gen Z's and effective use of Influencer marketing will result in the highest ROI Coffee brands can get from their marketing mix.
Credits:
Martine Mussies at Bettermarketing.pub  – martinemussies.nl
Upfluence – Influencer marketing Platform
Mediakix – Full service Influencer marketing agency