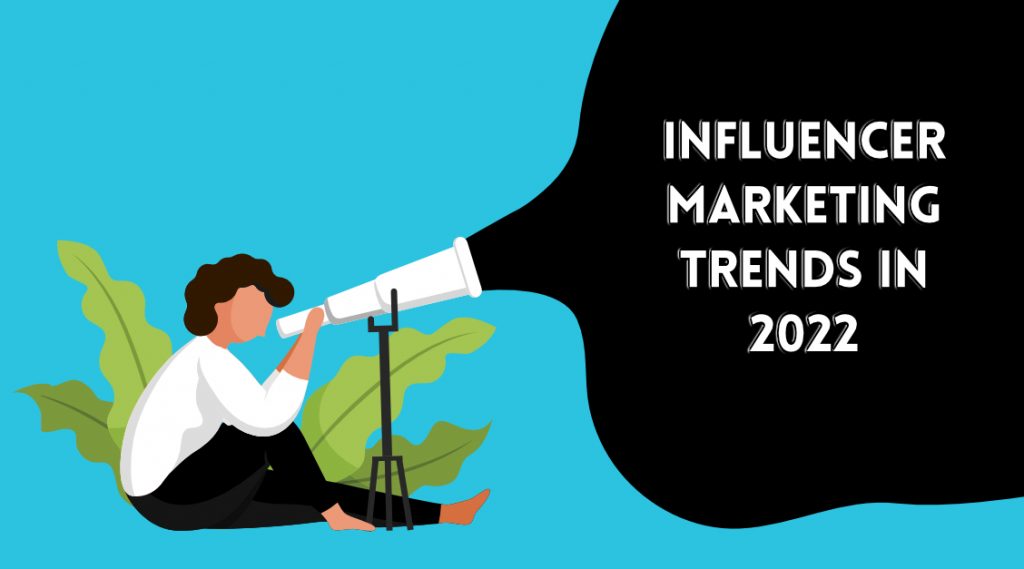 #.1 Planning and Data will rule Influencer marketing
According to us, the top trend to prevail over the year will be Performance-based influencer marketing as it is on the rise and is increasing more than ever as brands and influencers seek out long-term partnerships. This in turn will result in numerically pre-defined terms to be delivered by influencers, making it more effective for brands and influencers.
This in turn will bring planning and data to the forefront in the Influencer Marketing Space in 2022.
This will increase the comfort level between brands and influencers, leading to an increased level of collaborations between brands and influencers in planning campaigns and a lot more interest in tracking the social media marketing metrics in real-time to analyze the effectiveness of planning and the Influencers chosen. Influencers will show increased understanding of the importance of data & analytics and what social media metrics are important so they can deliver on targets.
#.2 Hyper-Growth will be seen in Social Commerce led by Influencers
Influencers are becoming a critical part of the affiliate programs universe and there is no stopping to it. The new-age influencers promote products that they truly trust and are not keen on promoting brands/products that they do not believe in, making it more real for their audiences. As a result, brands are realizing that influencers can be true champions of their brands/products.
Influencers often give personal testimonials, demonstrations, and call to action when talking about a brand/product. They can help their followers through the entire sales funnel, from awareness to consideration and even purchase. And they do all this in an authentic, personal way.
As many affiliates don't have the kind of audiences that influencers do, brands are starting to work with influencers to promote their affiliate products.
#.3 Influencer marketing will earn a meaningful spot in the marketing mix of Advertisers
Advertisers are waking up to the fact that Influencer marketing has the potential to create an extraordinary halo effect on other marketing channels. This holds even more true when a significant percentage of the target audience are millennials or younger.
In 2022, advertisers will be able to increasingly track the consumer's journey across channels and throughout a full marketing and shopping funnel to understand where they convert and why. Only by incorporating influencer marketing into their marketing tactics and not treating it as an outlier, will they be able to gain a holistic understanding of ROI and ensure maximum effectiveness for the brand.
#.4 Live shopping driven by Influencers will become the new normal
Live shopping became popular over 2021, and this will continue into 2022. Influencers and other key thought leaders promote products to their communities on their favourite social platforms, using live video and interactive content. Projected sales through live streaming are likely to reach $500 billion by 2023.
While social media platforms have developed Livestream shopping tools, the biggest adoption in 2022 is expected to be of Platform agnostic Live Streaming and shopping software & tools with the content being multicast into different platforms and sites leading to a higher rate of return, quality and consistency.
#.5 Influencer marketing will drive the adoption of e-shopping
Deloitte projected that only 33 per cent of the 2021 holiday shopping will be done in-stores, this projection didn't consider the impact of the Omicron variant.
The numbers never lie, and the numbers suggest that the POP & POS has moved. Consumers have shifted from in-store shopping to e-shopping to meet their needs.
Over the past few years, social platforms have added features to create a seamless shopping experience for consumers, driving them away from the old way of shopping. Not only that, each user has a tailored algorithm to show them products that apply to their lifestyles and that are just a click away, making it very efficient for the consumers. Influencer marketing will be the most crucial in e-shopping and Brands will be zeroing in on optimizing their e-commerce functionalities.
#.6 Rationalization of Influencer pricing mechanism
The data from BeTaggeds platform highlight the increasing usage of micro and macro influencers by Advertisers. However, they continue to pay a premium for Mega and Celebrity Influencers.
Our data from 2021 shows that 71% of all influencers engaged in campaigns were Micro & Nano Influencers while only 17% were Macro & Mega Influencers. However, the Micro & Nano Influencers only garnered 19% of the total budgets deployed.
This trend is set to change in 2022 as advertisers continue to seek efficiencies in their Influencer marketing campaigns, they will use metrics that help determine Influencer's pricing based on performance. This move will bring more transparency to the ecosystem and encourage more advertisers to include Influencer Marketing in their brand's communication plans, further prompting current Advertisers to increase their spending on Influencer Marketing.
The biggest benefactors of this will be the Nano and micro-influencers as real engagement, expertise, influence will gain importance, not just the following.
#.7 Long-Term Influencer Relationships will be prioritized by Brands
Brands will focus on long term relationships with Influencers in order to create an identity, in a similar way they do it with brand ambassadors making influencers a core part of their larger marketing plan. This trend has already emerged in 2021 and gained a good response from all the parties involved. We expect this trend to rise in 2022, changing the current landscape.
#.8 Co-creation will emerge as a strong route
Influencer Marketing is very similar to word of mouth, actually, it is just the same for the new technology. Followers feel connected with Influencers and Creators, trusting their opinions and recommendations. This trust will see the emergence of Co-Creation, where Products and designs will be co-created by brands and Influencers from the inception. Influencers equity will play a big part in the successful marketing of that product.
#.9 Higher Rate of Collaborations
2021 saw the introduction of Instagram collabs, giving a rise to influencer collaborations. We predict that 2022 will see a rapid rise in collaborations between Brands/Product/Services and influencers in order to create and promote content. The collaboration between two or more Influencers, between Influencers and other businesses in related products or services, will become a key element of the advertiser's Influencer marketing plan.
#.10 Strong emergence of Expert Influencers
2021 saw the emergence of field-specific influencers creating a niche audience. This was widely accepted by the audiences, gaining a lot of popularity for this section of influencers. The popularity of this trend is very strong and is expected to grow at an exponential rate in 2022, leading to influencers striving to strengthen their hold in a specific field rather than being all over the place. This expertise will in turn lead to higher attention by advertisers looking to promote a product to a specific niche.